✅ NEW - car park, swimming pool, 24 hours light/security and more.
The Catholic Church, being the oldest church has a faith history, which is worthy of study and meditation. It is this deep faith history of the Catholic Church that partly leads to the visibility-both negative and positive- it gets on issues among Catholics and non-Catholics. And this is fair enough.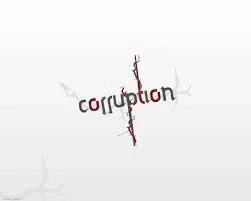 So even though Bishop Kukah was speaking for the Nigerian Peace Committee and not for Nigerian Catholics or Catholics or the universal Church when he equivocated on corruption, his equivocation understandably created headlines and attracted criticisms. Given the universal history of the Catholic Church and the Catholic Social teaching, the criticisms of Bishop Kukah recent equivocation on Buhari's investigation of corruption in Nigeria is legitimate, sound and valid.
This is because Bishop Kukah's equivocation on Nigerian corruption is different from Pope Francis' known Categorical position and the Categorical position on corruption in Nigeria of the Catholic Bishops Conference of Ibadan Ecclesiastical Province which comprises of Ibadan Archdiocese, Ondo, Ilorin, Oyo, Ekiti and Osogbo Dioceses.
Even though he might not have intended it, his equivocation was too intense and it gave too many things away. Here it is. Bishop Kukah said:
Ex-president Jonathan's concession of defeat in the last election was helpful.
Nigerians and President Jonathan should remember ex-president Jonathan's concession.
All we hear today is probe, probe, and probe. President Buhari should start governing.
It is Jonathan today, it could be you tomorrow, and it could be Buhari tomorrow.
Due process must be followed in the fight against corruption.
While it does not seem that Bishop Kukah is advancing a structured argument in a conscious manner, his statement that "due process must be followed in the fight against corruption" is a categorical statement. And his act of omission and commission in his argument makes his claim vulnerable. This is what gives his position away such that his position seems to suggest that he is less committed to the fight against corruption because it involves the administration of ex-president Jonathan who accepted defeat and because it is Ex-president Jonathan today, it could be you tomorrow. This simultaneous equivocation and appeal to pity by the Bishop is unhelpful for three reasons.
First, as Dr. Jibril Ibrahim rightly argued, while Bishop Kukah's position wrongly suggests that governance and a strong anti –corruption are separable, Ibrahim has argued that they are compatible. Ibrahim is correct, but beyond the issue of the compatibility of the two, I think that a government's position for or against corruption is a strong aspect of governance-both bad or good governance, and a government which was elected on a strong anti-corruption platform has no option other than to wage a strong and systematic war against corruption as an aspect of its promise of good governance to the electorate during the election.
In other words, Buhari's anti-corruption stance is governance. Actually, looking beyond Buhari, the challenge before Buhari is that many Nigerians demand a more systematic ethical policy and program that will make his anti-corruption stance irreversible by any government after him and that will make corruption a dead policy in Nigeria under any government. Buhari is yet to give us this holistic and systematic ethical policy and program. However, for Bishop Kukah to suggest that there is a dissonance in a government's fight against corruption and governance is unacceptable and unhelpful because Bishop Kukah with due respect is wrong.
Second, helpful as it is, ex-president Jonathan's acceptance of defeat in the last election is one thing, to call for due process in the investigation of corrupt practices and the prosecution of the corrupt as an aspect of governance is another thing. There is no relationship-either conceptual, logical or moral between the two. Thus Bishop Kukah ought to have called for due process independently –which is a reasonable call-without linking it with ex-president Jonathan's acceptance of defeat-which is a questionable moral and legal linkage to a call for due process- if he thinks President Buhari is not deferring to due process.
Yet, Bishop Kukah saw a relationship between the two and actually linked them. That gave his position away as a hidden agenda and a call on Buhari to water down his government's investigation of corruption in Nigeria and those who interpret his position this way and criticize him for it have good and legitimate reasons to do so.
Third, to ask President Buhari to follow due process means that Bishop Kukah thinks Buhari is not following due process in the fight against corruption. While a citizen's view on this is legitimate, a court's pronouncement showing a violation of due process would have helped Bishop Kukah's case. But no court has yet pronounced Buhari's stance against corruption in Nigeria a violation of due process. Hence, Bishop Kukah's call is a red herring we do not need.
These three reasons show that Bishop Kukah's articulation of the position of the National Peace committee-a position he seems to subscribe to- is an intimidation and blackmail of President Buhari's anti-corruption stance. It is an attempt to slow Buhari down.
Sadly, some commentators have misread Bishop Kukah to be articulating the position of a Catholic or that of the Nigerian Catholic Church or the Universal Catholic Church. This is wrong because there is a procedure within the Church –both the Nigerian and universal-for the public statement of the Church's position on any issue. The Nigerian Catholic Church is yet to state its position on this issue, it needs to state it. So Bishop Kukah's personal view or his articulation of the National Peace Committee's view should never be substituted to mean the position of Catholics or the Nigerian Catholic Church. There are reasons why this is the case.
First, the Catholic social teaching is the faith, moral and social identity of Catholics. It is a teaching binding on all Catholics through out the world. While it takes due process as given, the Catholic Social teaching does not equivocate on social justice and corruption as Bishop Kukah has just done. It is un-ambiguously committed to social justice and therefore un-ambiguously rejects corruption. Bishop Kukah's equivocation is inconsistent with that categorical teaching. Catholics do not equivocate on corruption as Bishop Kukah unfortunately did recently.
Second, Pope Francis' rejection of earthly corruption (the type we are talking about) is categorical, un-ambiguous. Pope Francis does not equivocate on this. Hear the Pope. In a sermon in 2013 he said some sinners deserve to be tied to a rock and cast into the sea. He maintained that Christians who donated money to the church but stole from the state were leading a "double life" and were sinners who should be punished.
Quoting from the Gospel of St Luke in the New Testament, Pope Francis said: "Jesus says 'It would be better for him if a millstone were put around his neck and he be thrown into the sea'," because "where there is deceit, the Spirit of God cannot be".
He described those involved in corrupt practices as "whitewashed tombs". He explained that that "they appear beautiful from the outside, but inside they are full of dead bones and putrefaction." Pope Francis without equivocation categorically declared: "A life based on corruption is varnished putrefaction."
The Pope also condemned corruption, asserting parents who earned through bribes or corrupt practices had "lost their dignity", and fed their children "unclean bread".
He said: "Some of you might say: 'But this man only did what everyone does!' But no, not everyone! Some company administrators, some public administrators, some government administrators… perhaps there are not even very many. But it's that attitude of the shortcut, of the most comfortable way to earn a living.
"These poor people who have lost their dignity in the habit of bribes take with them not the money they have earned, but only their lack of dignity!"
The third reason Bishop Kukah should not be read to have spoken for Nigerian Catholics on Buhari's anti-corruption stance is the position of the Catholic Bishops Conference of Ibadan Ecclesiastical Province, comprising Ibadan Archdiocese, Ondo, Ilorin, Oyo, Ekiti and Osogbo dioceses.
On August 18 in Ibadan with the theme "Choose today whom you will serve" (which seems to localize the Pope's sermon against corruption) the Ibadan Ecclesiastical Province Bishop declared:
"We call on our compatriots to cooperate with the current administration to bring sanity back into our country by showing common determination to reject corruption, nepotism, favoritism and to enthrone in our country a regime of justice and equity, where merits are respected and the rule of law exalted…Our prayers can only truly be answered if we do the will of God as He has commanded." Most Rev. Gabriel Abegunrin and the Most Rev. Felix Ajakaye, President and Secretary signed the document,
In view of the Catholic Social teaching, Pope Francis on Corruption, the position of brother Catholic Bishops on Corruption, even when God said we should not judge, still Bishop Kukah needs to be mindful of associating with questionable Pastors who Nigerians have good reasons to be critical of because such Pastors were part of the corruption under ex-president Jonathan and one of them is a member of the National Peace committee on whose behalf Bishop Kukah spoke.
Bishop Kukah needs to re-think his equivocation and wrongful appeal to pity on the investigation and prosecution of the corrupt in Nigeria. Corruption is a cancer. Fighting it cannot be equivocated on. Removing it is a faith, moral and legal call; it is a legitimate and sound part of good governance.
In ending this essay, readers should kindly permit me to make a public disclosure just for the records. I have engaged this serious social issue of corruption about our country, Nigeria only as a layperson in the Church. The Catholic is known not only by his/her faith, his/her Catholicism, but also by his/her un-ambiguous and categorical commitment to social justice. That is one of our identities. We see that in Pope Francis. With due and respect (which our Fathers already earned), let our Catholic Fathers back home in Nigeria take on this issue, this challenge, this gauntlet and follow God while listening to their people and the enviable faith example of Pope Francis.
Culled from PREMIUM TIMES
Adeolu Ademoyo


[email protected]


Africana Studies and Research Center, Cornell University, Ithaca, NY.