The federal government may revoke operational licenses of private universities that flout the proscription of the controversial written post-Unified Tertiary Matriculation Examination (post-UTME), and covertly conduct the exercise
Deputy Director, Press at the Federal Ministry of Education, Mr. Bem Goong, said the warning has become necessary as some institutions were still bent on going ahead with the written test, which the government has since abolished.
Goong in an interview with Guardian newspaper alleged that Afe Babalola University, Ado-Ekiti (ABUAD) was stopped from carrying out a post-JAMB examination over the weekend in the Garki area of the Federal Capital Territory.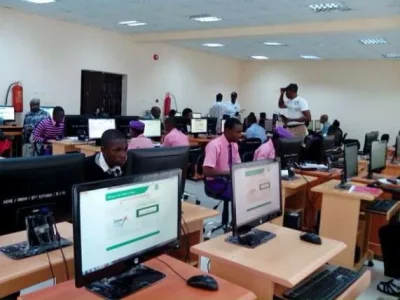 The director of press warned institutions against operating at variance with Federal Government's directive, as that would not be tolerated. For federal universities, there are also sanctions, because the vice chancellors are public servants, and it could be worse for them because they would be seriously dealt with, and could even be sacked. So, it is very important that they comply with government's directives as it concerns scrapping of written post-UTME.
Spokesperson of ABUAD, Tunde Olofintila, however, denied said the school did not organise post-UTME examination.