✅ NEW - get your business listed and your information shared across social media.
Premium Times, an online news platform coined out three good reasons why President Buhari led federal government should shun the Saudi Arabia call to join the Islamic Military alliance.
Last last year, there were reports about Nigeria joining the Saudi Arabia created Islamic Military Alliance Against Terrorism (ISMAT) and listed Nigeria among Nations under such alliance. Premium Times believes that such a decision has serious implications for peace and security in the country and should not be taken without proper and transparent consultations and considerations.
Here are the three reasons why Nigeria should not join the alliance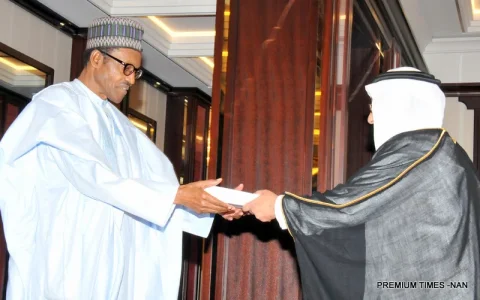 First Reason
- The national interests of Saudi Arabia are not Nigeria's national interests. On the sound and legitimate issue of fighting terrorism locally, regionally and globally, Saudi Arabia has shown that her interests come first before any commitment to fight terrorism.
- The second reason is the ambiguity surrounding the formation of the ISMAT itself. Initially, Saudi Arabia called its initiative a "coordination centre" and later transformed it to an "Islamic Military Alliance" without consultations.
- the third reason Nigeria should be critical of ISMAT is the cultural and theological roots of the terrorism ISMAT is supposed to fight. Some have argued with good reasons that the roots of some of the more contemporary forms of terrorism associated with Islam is located in the Salafi/Wahhabi movement upon which the Saudi Arabian theocracy rests. The Salafi movement claims to be the real Islam, and their adherents claim to be the real Muslims. Such claims imply that other Muslims who are not Salafi or Wahhabi are not real Muslims. Nigeria has different forms of Islam co-existing and Premium Times believes that it is dangerous for us to officially promote a sectarian Islamic agenda.
Culled From Premium Times Editorial...
READ in Full