The Presidency on Thursday has reacted to Emir of Kano, Alhaji Mohammed Sanusi's criticism of President Muhammadu Buhari's economic policies.
Emir Sanusi, had on Wednesday, criticised the present administration saying the Buhari-led administration might end up like the immediate past President Goodluck Jonathan's administration if it failed to retrace its steps on some policies..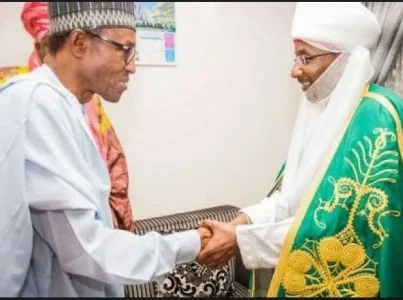 The Senior Special Assistant to the President on Media and Publicity, Garba Shehu, in an interview with PUNCH said criticism such as the one made by the first-class traditional ruler was healthy for democracy.
Rather than fighting the Emir, Shehu said Buhari's government would listen and act on the criticism.
The presidential spokesman said, "This government will not fight people for criticising the present administration led by President Buhari. This kind of criticism is healthy for our democracy. One cannot get better without being criticised. I can assure you that this government is listening."
Last edited by a moderator:
[11711]