✅ NEW - car park, swimming pool, 24 hours light/security and more.
President Muhamamadu Buhari-led federal government has directed the National Youth Service Corps (NYSC) to mobilise all the eligible corps members for service year.
Director-General of the Scheme, Brigadier-General S. Kazaure, who stated this at a media parley in Abuja, on Wednesday, disclosed that as at that moment, the NYSC had the budget for only 86,000 corps members.
According to him, the Federal Government had directed the NYSC to mobilise all the eligible corps members, adding that there would be first batch in November 21, while the remaining batch would be in January 2017.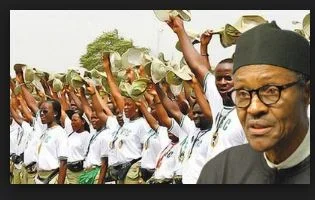 The NYSC is to mobilise all the 170,000 potential corps members for the 2016 Batch 'B' orientation course, which would commence on November 21.
He said the cost implications had been sent to President Muhammadu Buhari, who had assured them of his intervention.
Speaking on concessional postings for children of the rich in the society, the NYSC boss noted that the pressure which was almost smearing the image of the NYSC had been reduced since the online scheme started.