✅ NEW - get your business listed and your information shared across social media.
The Federal Government and 59 other nations will in May sign agreement on the sanctions to be imposed on corrupt political and public office holders.
President Muhammadu Buhari will join 59 other world leaders in the United Kingdom to seal the pact by which any of the 60 countries involved would no longer be a "safe haven" for treasury looters.
Some of the sanctions that may be imposed on culprits include:
- travel restriction or denial of entry visa into the 60 countries;
- rejection of request for political asylum by corrupt political and public office holders;
- likely loss of citizenship;
- no more approval of naturalization for any corrupt person;
- no establishment of shell companies abroad; and
- the corrupt will not be allowed to operate foreign accounts in any of the 60 nations.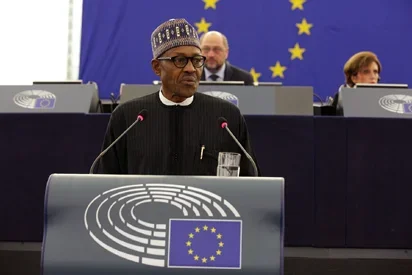 The Attorney-General of the Federation and Minister of Justice, Mallam Abubakar Malami, SAN, told Sahara reporters that the agreement will make it difficult for those stealing public funds in the country to escape abroad or operate slush accounts to stash cash away.
He said: "The administration of President Muhammadu Buhari is stepping up the fight against corruption. I am happy to bring to your notice that Nigeria and 59 other countries will enter into an agreement in May on the imposition of international sanctions against corrupt political and public office holders. This will take place at the 2016 international summit on anti-corruption in the UK.
- Sahara Reporters