President Muhammadu Buhari has threatened to deal with persons who oppose his anti-corruption fight.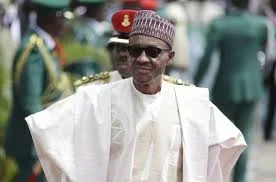 PUNCH reports that Buhari, who spoke in English and Hausa languages handed down the warning during the breaking of Ramadan fast, Iftar, he organised for some categories of people inside the Presidential Villa, Abuja.
He said, "Whoever deter us from fighting corruption will suffer the consequences. It is unfortunate that the elite are self-centred and they only think about themselves.
"Be assured that we care about you at all times. This government is concerned about your welfare and we will work hard to improve it," Buhari told his guests that included the physically challenged, the Internally Displaced Persons, taxi drivers, commercial motorcycle riders, artisans such as butchers, hairdressers, barbers, tailors, members of the Buhari Support Organisation, President's neighbours in Lobito Crescent, and junior workers in the headquarters of the All Progressives Congress.