President Muhammadu Buhari has redoubled his commitment towards ensuring that UNEP Report on Ogoniland is implemented in few weeks.
This follows the unannounced Monday visit of the Minister of Environment, Amina Mohammed to Ogoniland.
According to DailyPost, the Minister was in Ogoniland on the order of President Muhammadu Muhari to prepare the grounds for his (President Buhari) visit to flag-off the Ogoni clean-up exercise to formally kick-start the long awaited Ogoni clean-up expected to last for over 30 years.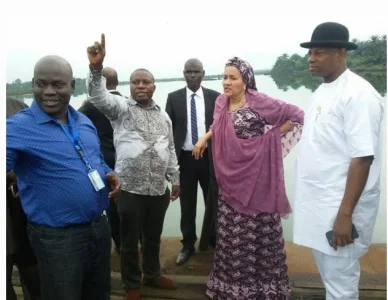 The Minister was received on arrival by the renowned Ogoni born Environmental Rights Activist and National Coordinator of Ogoni Solidarity Forum (OFS), Celestine AkpoBari.
Speaking on receiving the Hon. Minister, AkpoBari said he was committed to work and make sacrifices for whatever will move Ogoni forward, adding that, he will spend the rest of his life working life for Ogoni.