President Goodluck Jonathan will depart Abuja on Thursday for Yamoussoukro, Cote d'Ivoire, to attend the 44th Ordinary Session of the Conference of ECOWAS Heads of State and Government.
A statement on Wednesday by the Special Adviser to the President on Media and Publicity, Dr Reuben Abati, stated that the conference would take place from March 28 to 29.
Abati said that the conference would consider several reports from the ECOWAS Commission, Council of Ministers and ECOWAS Mediation and Security Council.
He said that the conference would also be addressed by the Special Representative of the Secretary-General of the UN to ECOWAS as well as the President of the AU Commission.
Abati said that during the session on the situation in Mali, the summit would discuss presentations by President Jonathan and his counterpart from Burkina-Faso, Mr. Blaise Compaore, who are both Mediators on the Mali crisis.
He said the president would be accompanied by the Ministers of Works, Mike Onolememen, Trade and Investment, Dr. Olusegun Aganga and the Minister of State II, Foreign Affairs, Dr. Nurudeen Mohammed.
Abati said that the Chief Economic Adviser to the President, Dr. Nwanze Okidigbe, and the Director-General, Budget Office, Dr. Bright Okogwu, would also be on the entourage.
He said that the president was expected back on Saturday.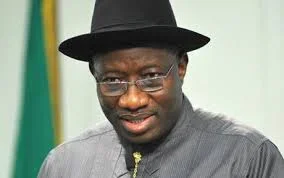 [877]