Primate Elijah Ayodele of Inri Evangelical Spiritual Church, Lagos has urged President Muhammed Buhari to form a new economic team, in order to revamp the ailing nation's economy.
The prophet in a chat with journalists on 2016/2017 predictions to the nation said: "President Buhari must appoint competent people to manage the economy, that is, people who understand what economy is all about. A nation without vision will perish. He must also reform the CBN".
Speaking further, he said that if the government appoints its economic team, it must ensure that they are people capable of discharging their duties effectively.
On the energy sector, he advocated the privatisation of the sector.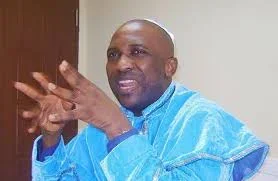 According to him, "until the energy sector is totally privatised, and devoid of any administrative control we will still be facing ups and downs.'On aviation, he said government should provide the necessary infrastructure at the nation's airports for airplanes to land without mishaps.
He further charged government on the Lagos Calabar coastal railway project, saying that although it would be successful, government must be careful of unnecessary criticism against the policy.
[978]