✅ NEW - get your business listed and your information shared across social media.
Nollywood Actorm Orince Eke has confirmed reports that his marriage to Muma Gee has hit the rocks.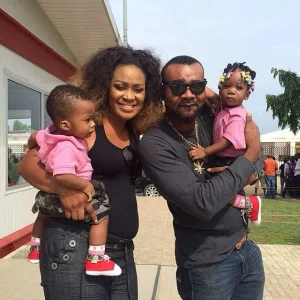 In an exclusive chat with Linda Ikeji Blog, the actor revealed that they have been separated for 3 months. On Why they were separated he said, ''Let's just say it didn't work. We are not compatible. Talking about Muma Gee now is going to remind me of things I have forgotten. I have moved on and she has also moved on. I don't want talk to Muma Gee again.''
He also disclosed that though they were yet to file for divorce, once that was sorted Muma Gee will have primary custody of the kids.