✅ NEW - get your business listed and your information shared across social media.
Nigeria -
Electricity workers in the country have told Gen. Muhammadu Buhari to disregard power minister's advice not to tamper with the privatization of the country's power sector, saying the whole exercise is a fraud.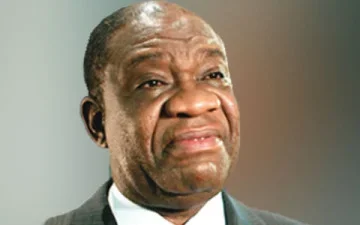 Excerpt from Vanguard:
In apparent response to the statement made by the out-going minister of power, Professor Chinedu Nebo, on the need for the in-coming administration not to tamper with the privatization of the power sector, electricity workers in the country have demanded a thorough review of the privatization of Power Holding Company of Nigeria, PHCN, alle-ging that the privatization project was fraught with irregularities.
Reversal of Power Sector Privatization is a Big Mistake - Nebo Tells Buhari
The workers further alleged that the privatisation exercise had made electricity generation and consumption in the country ineffective.
The workers, under the aegis of National Union of Electricity Emplo-yees, NUEE, insisted that the payment of over N200 billion to the private sector by the government after the privatization exercise leaves much to be desired, and urged the incoming administration of Gen. Muhammadu Buhari, rtd, to revisit the exercise.
The executive members of the union, led by the General Secretary and factional President of Nigerian Labour Congress, NLC, Comrade Joe Ajaero, said this in Abuja, while conducting select journalists round the site of abandoned 60 containers of 52KVA electricity transformers, at Kubwa, in Abuja.
c
lick here to read mor
e
#Nigeria #Buhari #Nebo
Last edited: