✅ NEW - get your business listed and your information shared across social media.
A top member of the All Progressives Congress, APC, over the weekend hinted that battle line has been drawn between the pro and anti-Buhari elements and that the meeting at the Presidential Villa promises to be a heated one.
This is coming as the national caucus of the party is expected to hold crucial talks with President Muhammadu Buhari at the Presidential Villa on Monday ahead of tomorrow's National Executive Committee (NEC) meeting.
The source disclosed to Thisday that the National Working Committee (NWC) led by Oyegun, which has long been alienated from the president since his medical trips to London is expected to ventilate its grievances at the meeting.
It further was learnt that the NWC would be leading a protest on the poor funding of the party's operations, which has been blamed on the president.
Another issue that might come up during the meeting is the complaint by the Atiku that he has not been carried along by the Buhari administration and the party.
Party leaders who spoke with THISDAY yesterday in confidence said that the meeting is crucial to the survival of the party.
An aggrieved member of NEC said: "APC is at a point of rebellion and an unmanageable stage, and the grenades are about to explode," adding: "If we refuse to take critical decisions at the meetings, we will have missed the huge opportunity to save our party."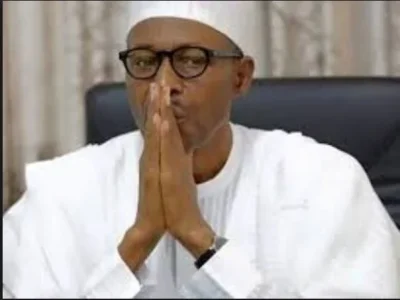 He explained further: "Our party members are not happy with the current state of affairs in our party and government; they worked and laboured to install a government but those who are currently being appointed in key positions of government today were not with us during the campaign
"They said the leadership of the party is not active and as a result some governors and senators want the National Chairman, Chief John Odigie Oyegun removed for selfish political motives.
The growing discontent in the party also found expression in last weekend's outburst by one of the president's close associates, the Comptroller-General of the Customs, Col. Hameed Ali (rtd), who lamented that the administration was increasingly losing grounds due to the infusion of people who did not share his vision or never took part in the journey to get to the corridors of power.