✅ NEW - car park, swimming pool, 24 hours light/security and more.
Sultan of Sokoto and President General of the Nigerian Supreme Council for Islamic Affairs (NSCIA) Alhaji Muhammadu Sa'ad Abubakar has called on Muslims across the country to look for the new moon of Ramadan today, June 5.
Secretary-General of NSCIA, Prof. Is-haq Oloyede, in a statement yesterday noted that the National Moon Sighting Committee (NMSC) of the NSCIA, under the leadership of Mallam Hafiz Wali and Prof. Usman El-Nafaty, and Muhammad Yaseen Qamarud-Deen, which advises the Sultan on the commencement of every lunar month has already done so.
It said the Sultan will make declaration of the commencement of every lunar month once the new moon is sighted.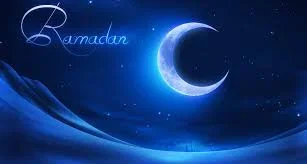 The NMSC had advised the President General that the crescent of Ramadan should be searched for on Sunday, June 5, 2016 equivalent to 29th Sha'ban 1437 AH.
It, however, said if the crescent is not sighted on the night of Sunday, Tuesday, 7th June, 2016 automatically becomes the first of Ramadan, 1437 AH.
NMSC enjoined Muslims across the country to be on the lookout, adding that in addition to established and traditional Islamic leaders in each locality, members of the NMSC can be contacted for information and clarification.