It will be good the Pastor put the record straight
1. Africa Mission offering is not done every week; unless the Parish/Area/Zone/Province made a commitement to do so. I will be more clearer on tnis if I know his parish.
Also money does not go straight to the purse of mummy G.O. Foluke Adeboye; there is a board headed by Pastor Brown Oyitso.
2. The church does not place anyone under curse; only reading what Malachi 3:8-10 says.
3. Lands in camp are not bought but free of charge after paying developmental fees and meeting other requirements; one of which you must be a member of RCCG. If you decide to leave, you can remove your house, but the land belongs to RCCG.
4.You shall know the Truth, the Truth shall set you free, if you know it. I will impore Pastor Wellington to ask for the leading of the Holy Spirit.
I am writing as a private member and as a worker in RCCG,; Iam not the spoke's man.
5. RCCG is not a cult; there is free entry and free exit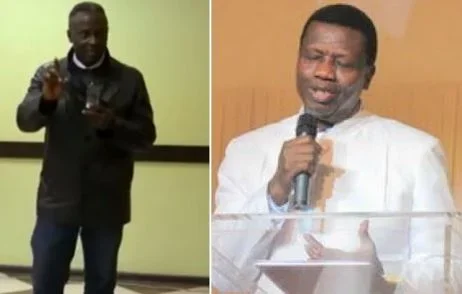 [28836]