✅ NEW - car park, swimming pool, 24 hours light/security and more.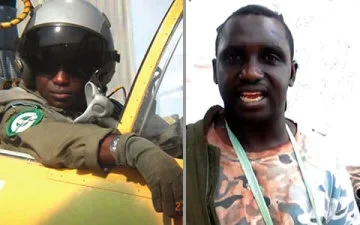 Tributes have started pouring in for the Wing Commander, Chimda Hedima, who was reportedly beheaded by the Boko Haram sect. The friends and colleagues of the deceased have begun giving vivid recollections of the Airforce pilot's last days.
He reportedly faced death squarely without losing composure or twitching.
Hedima's colleagues, narrating his story on social media said the pilot, born in 1975, crashed his aircraft into the Boko Haram militants base, taking out at least 63 of the terrorists.
On the Nigerian Army Support Group Facebook page, friends of the man wrote: "It is with deep regret that we announce the death of a true Nigerian hero, Wing Commander Chimda Hedima. This man was a hero of the highest order.
"On September 11, 2014, a company of Nigerian Army soldiers attempted to overrun a Boko Haram position in Borno. Due to the low altitude, the plane suffered significant damage from the terrorists' gunfire.
"Wing Commander Hedima and his partner realised that they were going to crash.
"They, instead of hurriedly parachuting to safety within Nigerian controlled territory, chose to embark on a mission to destroy as many terrorists and their weapons as possible. They parachuted out at the last minute but not before ensuring that their plane slammed into a column of terrorists in which 63 Boko Haram members were killed as a result of their bravery.
"Wing Commander Hedima was captured. On September 12, he was killed.
"He chose Nigeria, he chose all of us. We cannot forget him. Please share his story. His name should be known by everyone.
"Rest in peace Commander, we are grateful. May you find eternal peace."
In the meantime, the Nigerian army has said it is still studying the video and would give a statement at the appropriate time.
Click here to read more
Source: #PUNCH