✅ NEW - get your business listed and your information shared across social media.
The real reason France supported Biafra during the 1967-1970 civil war has been revealed.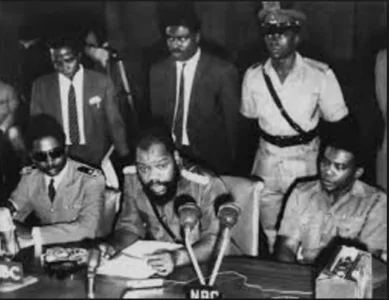 According to Daily Post, the revelation was made in a war-time memos compiled by the US Central Investigation Agency, CIA.
In the compilation, French Secretary General for African and Malagasy Affairs, Jean Mauricheau-Beaupre was quoted as saying that French's support to Biafra as it fought to break away from Nigeria was not in defence of its secession cause — even though it had a humanitarian appeal.
He said the European country's support was due to the desire to have access to the region's oil.
He said, "France supported Biafra because of the oil and ERAP, but not the Ibo revolution," referring to Emergency Response Action Plan, ERAP.
Mauricheau-Beaupre was further quoted in the memo as saying French support was merely given to a "handful of Biafra bourgeoisie in return for oil."
As the hope of Biafra breaking away increasingly seemed lost, he ruled out the possibility of a guerilla war in the region, saying there was no popular support in the region.
He added, "The real Ibo mentality is much farther to the left than that of Ojukwu and even if we had won, there would have been the problem of keeping him in power in the face of leftist infiltration," referring to the Biafran warlord, Chukwuemeka Ojukwu.
During the 3-year-old war, nations that supported Biafra openly were, France, Gabon, Tanzania and Ivory Coast.