My boss is one of those really annoying men, who feel they own your life because of the monthly salary they pay you. He has this very annoying way of procrastinating anything that has to do with spending money. Stingy man! If office equipment breaks down, he takes forever to replace. It's been almost two months since I submitted a requisition for a new laptop after the old one assigned to me crashed.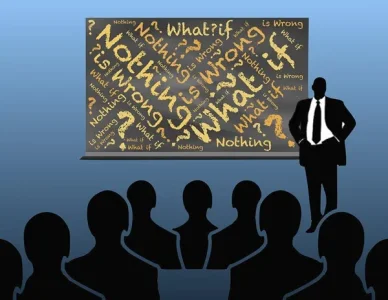 Once he saw the requisition, he ranted on and on about the economy, how tough everything was. His complain got even louder when I requested for a salary advance. He hit me with more of the recession talk. He said I should consider myself blessed that the company could still pay monthly salaries on time.
I begged him to give me a little 'something.' I paid my house rent for the month on the 2nd day of the month. Since then, I've been praying for the 28th to quickly arrive so I can get my monthly salary, just to most likely pay it again. ' I'm going through a really hard time. Ewa Agoyin and agege bread is now my only meal for the day. Whenever I go to the shed opposite the office to eat, I just tell the woman 'regular' and she serves me.
I almost didn't make it to work today, if not for Emeka. . I don't even like the boy, but he won't stop asking me out. He took me for lunch on Saturday. I didn't even care that it was our first date. I ordered Jollof rice, coleslaw, croaker fish and yoghurt. Emeka ordered just moimoi and water for himself.
Just before we finished eating, he was called off to work. He dropped money for the food and ran off, promising to call when he was free. Who cares if he calls back? It was the balance from the food money I used to pay my fare to work. My boss won't even let me sit down before yelling my name.
You can imagine my surprise when he handed me money immediately as I walked into his office.
''It's for the new office laptop,'' he said in his annoying voice, just when I had started rejoicing about salary advance. He handed me an extra N1k for transport before I left the office. I quickly calculated what it would cost to go to and fro the nearest laptop shop if I jumped buses. N300 was all I needed. I quietly thanked God for the extra N700.
I already knew the brand of laptop I wanted to get. I immediately asked for it once I got to the shop.
''We have it, it's N90, 000,'' the Sales girl said.
I was shocked. I had checked some online stores before writing my requisition, they all pegged the price at N120, 000.
''Oya bring it,'' I told the girl. ''Are you sure you'll not sell for 70 thousand?,'' I added as an afterthought. I hate paying money without bargaining a little.
''It's 75k, last price,'' the sales girl replied.
''Oya pack it,'' I said and began to count out N75, 000 from my boss' N120, 000. I gave the name of the organization and phone number for the receipt.
''Madam, how much should I put on the receipt?'' she asked casually.
I began to stammer. I knew what she was saying, but I hadn't thought of it. I hadn't even realized I could keep the change. Is this God blessing me with a small salary advance?
Last edited by a moderator: