Kaduna State Governor, Mallam Nasir el-Rufai, in an interview speaks on the proposed religious preaching bill, face-off with trade unions, Apostle Suleman among others
Elrufai said: "One of the challenges we are facing in this state is that everything seems to be politicised or "ethnicised" or "religionised". A very simple problem that can be discussed and resolved by logic and facts becomes converted into issues of ethnicity and religion and so on. Thus, these are some of the challenges we have to face but we are doing the best we can".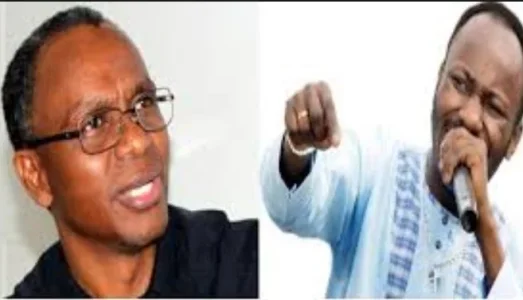 Related: Apostle Suleiman Threatens Governor El-Rufai Again - ''your days are numbered''
While responding to Apostle Suleman's prophecy that he will die, he said: "I have not seen anyone talking about Islam actually. Most of the people that say I would die, as if I would not die, are people who call themselves Christian clergy. Of course, I will die. If that apostle is truly an apostle, he should mention the day I will die. There is nothing in that law that prevents or infringes the practice of religion. It seeks to ensure that those that preach religion are qualified, trained and certified by their peers to do it. And some sections of the media have made it as if the law was drafted against Christianity. It is most irresponsible and I have nothing to say except to leave the matter to God".