✅ NEW - car park, swimming pool, 24 hours light/security and more.
A retired radiologist and the eldest child of late Ologbosere of Warri Kingdom, Chief O. N. Rewane, was yesterday burnt to death in an early morning fire in Lagos.
The cause of the fire that killed the 75-year-old Dr. Irene Damola (nee Rewane) at her Lagos residence, could not be ascertained while filling report.
Vanguard, however, gathered that the fire started from her bedroom in the duplex occupied by her and a domestic staff. Eyewitnesses said smoke was noticed upstairs at midnight, following which security men raised alarm. Efforts by the private guards in the street to put out the fire failed.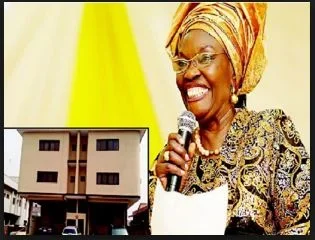 Eyewitnesses said: "Some people even attempted to move in to rescue Dr. Damola, but the entrance door was locked. "The young lady living with her later opened the door. By the time the fire was put out by the fire service men, she had been burnt to death." Lagos State Fire Service Director, Mr. Rasaq Fadipe, said the fire service got to the scene at about 4.02a.m. as soon as they got the information and tried to save the lives of the occupants.
He said: "It is a five-bedroom apartment. The woman, Dr. Irene Damola, lives upstairs, while the young lady staying with her lives downstairs. The fire started from her bedroom. "She made efforts to escape, but the fire caught up with her at the door of her bedroom, where my men met her dead.
- Vanguard