✅ NEW - car park, swimming pool, 24 hours light/security and more.
There are quite a few Presidents who can survive being hit by torrents of oil corruption scandals, brutal killings and terrrism, kidnapping of civilians and the Chibok abductions...
Goodluck Jonathan, president of Nigeria has not only survived, but he will also be seeking to have a another go at power during the 2015 elections in February. Reuters has said that Jonathan, five years into a job no one expected him to have in the first place, is even stronger than ever, and he'll gather steam as the D-day draws nigh.
Jonathan's support base within the ruling party is now unchallenged, a rare feat for the often fractious People's Democratic Party (PDP), while the main opposition APC coalition is split between two contestants for the presidency.
The government announced a ceasefire with the Islamist Boko Haram rebels 10 days ago, ahead of talks in neighbouring Chad to secure the release of more than 200 girls seized from Chibok village in April in an abduction that shocked the world.
If the talks are successful it would help the president's image. But nothing has come of it yet and violence has since surged, with dozens more children kidnapped.
Jonathan has defended his overstretched military's efforts against a Boko Haram insurgency that has killed thousands. In the case of the failure to free the schoolgirls, he has said any rescue attempt would endanger their lives.
Meanwhile, apart from the security challenges, his government also has been beset by corruption allegations.
Click here to read more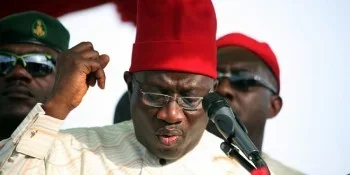 Last edited by a moderator: