The Governor of Rivers State, Nyesom Wike, has declared total war on criminals who are terrorising the state through their cult activities.
The Governor gave stern warnings to the groups during the presentation of 57 cars to magistrates in the state judiciary in Port Harcourt, the state capital.
The Governor said that these cult groups were sometimes patronised by some multinational companies to protect their facilities which results to battle for recognition and supremacy amongst the groups.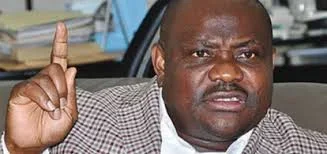 Governor Wike, insists that the state would no longer tolerate the excesses of the cult groups.
It was reported that not less than 19 people were killed in suspected cult clashes in Aluu community, Ikwere Local Government Area and Obite community in Etche LGA in Rivers recently.
[694]