Governor Wike of Rivers State has been given the backing of the PDP and declared their candidate for the 2019 election.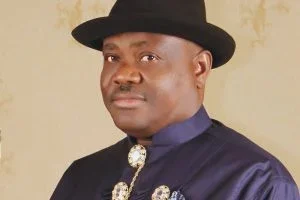 Samuel Nwanosike, the state publicity secretary of the party, said the PDP endorsed the governor because of his developmental achievements, which were evidence of good governance.
While singing the praises of Wike for prudently using the resources of the state to impact positively on all sectors, Nwanosike was very critical of the federal government and dismissed any suggestion of Nigeria being out of recession as a concocted claim.
River state will certainly be one of the main battle grounds come 2019. Let us hope that all sides are sensible and no more lives wasted.
[3677]