Former Vice President Atiku Abubakar has advised Muslims to reclaim the religion which is being hijacked by violent extremists whose atrocities portray Islam in bad light.
The chieftain of the All Progressives Congress (APC) gave the advice yesterday in his Sallah message to Muslims ahead of the Eid el-Kabir celebration on Friday.
The former VP, who wished his fellow Muslims a happy and hitch free celebration, said protecting the image of Islam is the greatest challenge facing the Muslims today in the light of the activities of extremists who are bent on destroying every humane virtue of the religion.
He voiced sadness that the activities of the violent extremists have economically destroyed the North in particular, the Northeast and disrupted its social life.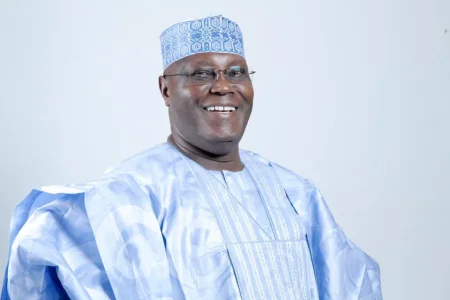 The Waziri Adamawa called for rigorous scrutiny and vigilance to guard against the influence of extremism, including exposing innocent students and followers to their virulent ideas.
He also advised parents to be wary of letting their children follow any preacher and thereby, falling victims of indoctrination, warning that poisonous ideas are as destructive as a bomb.
The former Vice President advised Nigerians to eschew religious bigotry, and condemned politicians who use ethnic and religious sentiments to gain power.
[44857]