✅ NEW - get your business listed and your information shared across social media.
Satguru Maharaji ji, Founder of the One Love Family, has promised to heal President Muhammadu Buhari if he seeks salvation.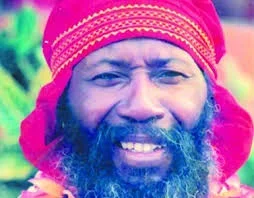 Maharaji ji made the promise todays while addressing journalists after seven days program of celebrating the 30 years of existence of Maharaji ji Village along Lagos – Ibadan expressway in Ibadan, Oyo State capital; THE NATION reports.
He also commented on the President's last medical trip. "He supposed to seek help from black man and not white men in London.
"Remember the last time he was going out of the country for medical attention, I was the only one said he would come back safe. What I'm saying is that let's harness our power here to save ourselves. You cannot seat down and be saying Maharaji ji is not a Muslim or Christian. Is God a Muslim? So, if he can come to me, I'll heal him", he said.