On Saturday night, Real Madrid defeated Juventus 4-1 at the National Stadium of Wales in Cardiff, to retain their Champions League title.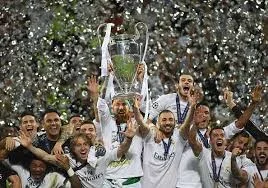 Cristiano Ronaldo scored a brace, while Casemiro and Marco Asensio also scored for Zinedine Zidane's side as they created history in the competition.
The players will earn more than their third title for their effort, Spanish daily Marca has reported.
Before the final, the Madrid players demanded an individual payout of €1.5million if they managed win both La Liga and the Champions League, which the club agreed to.
Last year's payout was a mere €700,000, plus another €100,000 for a Camp Nou Clasico win.
PLACE YOUR ADVERT HERE
Connect with sports news readers!
[3957]