Mr President of the United States of America, Ladies and Gentlemen of the media.
It has been a pleasure and honour to visit Washington DC at the kind invitation of President Donald Trump.
Nigeria and the United States share a long history of close and cordial relations, which encompass political, economic, military, social and cultural cooperation. Our two countries maintain a strategic partnership for peace and security, conflict resolution as well as the global fight against terrorism.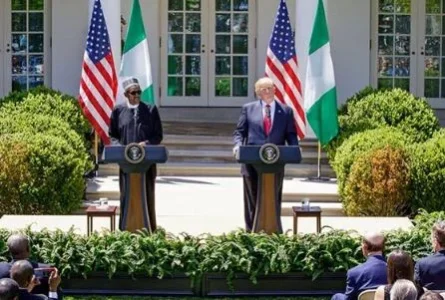 READ MORE HERE