✅ NEW - car park, swimming pool, 24 hours light/security and more.
The Nigerian Senate on Thursday said that it would probe how the Paris Club refunds and other bailout funds given to state governors by President Muhammadu Buhari were approved.
The decision by the apex legislative chamber to investigate the funds was provoked by concerns that many state governors currently owe workers' salaries, pensions and other allowances.
Senator Samuel Anyanwu (PDP, Imo East), yesterday in plenary, sought the leave of the Senate to move a motion on the matter, querying the legality of the funds given to governors by President Buhari without approval of the National Assembly.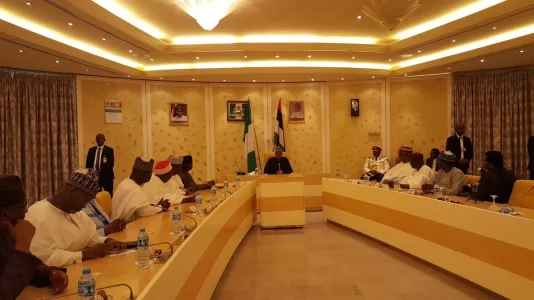 President of the Senate, Bukola Saraki, who presided over the session, subjected Anyanwu's request to vote. The proposal was unanimously supported and Saraki announced that the motion would be presented on another legislative day.
Recall that the Federal Government had released the breakdown of payments to the 36 states as refund of "over-deductions on Paris Club, London Club Loans and Multilateral debts on the accounts of States and Local Governments (1995- 2002)."
The latest payment is the second tranche of the refunds to the states with a total of N243.8 billion released to the 36 states and Abuja.