The Senate President, Sen. David Mark, on Wednesday in Abuja, overruled the attempt by some APC senators to defer the screening of ministerial nominees which commenced on Wednesday.
Six ministerial nominees were screened on Wednesday out of the 12 names forwarded to the Senate by President Goodluck Jonathan for confirmation.
The nominees are Sen. Musiliu Obanikoro (Lagos), Hon. Mohammed Wakil (Borno), and Amb. Aminu Wali (Kano).
Others are; Mrs Akon Eyakenyi (Akwa Ibom), Mrs Lawrencia Mallam (Kaduna) and Gen. Aliyu Gusau (rtd).
Sen. Femi Ojudu (APC-Ekiti) urged the Senate to defer screening, saying that Senators needed time to study the records of the ministerial nominees to effectively participate in the exercise.
Sen. Anthony Adeniyi (APC-Ekiti) on his part asked for deferment of the screening because the security records of the nominees were not attached to their resumes which was circulated among the senators.
But the Senate President was quick to explain that all the nominees fulfilled the requirement for security clearance by the appropriate security agencies.
He ruled Ojudu and Adeniyi out of order, insisting that the screening should commence while senators could raise any discrepancies observed in a nominee's record.
The senate is to continue screening of the the remaining six ministerial nominees on Thursday.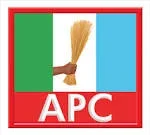 [1364]