✅ NEW - get your business listed and your information shared across social media.
Tunji Adeleke, one of the Children of the recently deceased Senator Isiaka Adeleke is claiming that his father was killed.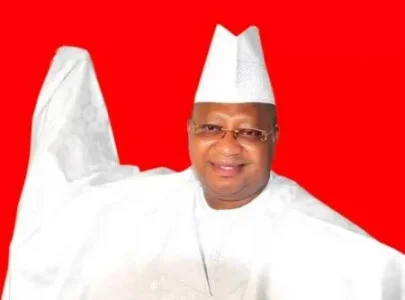 Tunji in a Snapchat video watched by PUNCH Newspaper said that some persons, eliminated his dad because they considered him a big threat to their ambition ahead of the next year election.
Tunji believed that his father was killed by those who were jealous of his influence and money. Adeleke's supporters are also claiming that he was killed.