Maple Wood with 3 drawers and 2 doors
The late lawmaker, Senator Isiaka Adetunji Adeleke's corpse has been returned to Ladoke Akontola University Teaching Hospital, Osogbo, for an autopsy over alleged poisoning.
The autopsy option,
Premium Times
sources say, is being taken following rumours that he was poisoned at a political meeting on Saturday.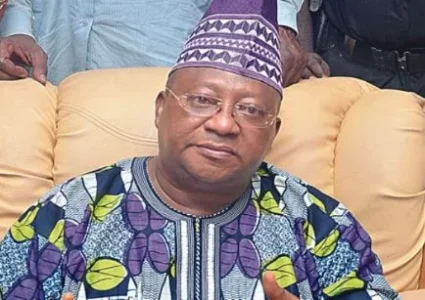 The development has resulted in a traffic gridlock across the streets of the town.
Supporters are also lighting bonfires across the town to register their anger, raising fears of possible violence.
More details to come...