✅ NEW - get your business listed and your information shared across social media.
Toronto Sisters, Jyoti and Kiran Matharoo who were charged to court for trying to blackmail Nigerian Billionaire, Femi Otedola said they were forced to apologize.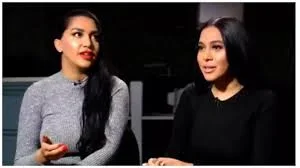 The Sisters who have since defaulted on their bail terms and are back home in Toronto told CTV News Toronto, that they agreed to make the apology video in return for their international passport. They claimed they were offered a deal in exchange for their freedom – admit to running the blog and damaging the reputation of Otedola and they'd be given their passports and let go.
Out of fear for their lives, the sisters say they signed an undertaking.
The sisters said they were scapegoats in the Nigerian authorities' alleged attempt to cover-up a "national embarrassment" involving a person with "power and money."
READ:
Sex Blackmail Scandal: Jyoti and Kiran Matharoo Apologize to Femi Otedola [VIDEO]