✅ NEW - car park, swimming pool, 24 hours light/security and more.
A bill for a law which prescribes five-year jail term for lecturers who engage in sexual relationship with students was passed for first reading in the Senate on Wednesday.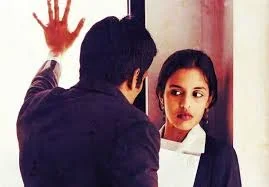 The bill, sponsored by Sen. Ovie Omo-Agege (Labour-Delta Central) and co-sponsored by 46 other senators, seeks to completely prohibit any form of sexual relationship between lecturers and their students.
Briefing newsmen after plenary, Omo-Agege said that the nation's institutions of higher learning must be sanitised to rid them of lecturers who saw female students as "prize''.
According to him, when the bill is passed and signed into law, any lecturer found guilty will be liable to a jail term of up to five years but not less than two years with no option of fine.
"When passed into law, it makes it a criminal offence for any educator in a university, polytechnic or any other tertiary educational institution to violate or exploit the student-lecturer fiduciary relationship for sexual pleasures.
"The bill provides a compulsory five-year jail term for lecturers who sexually harass students.
The lawmaker said that it was practicable in other climes as "honour codes'' but stressed that it should be domesticated in Nigeria in the Penal form.