Senator Shehu Sani representing Kaduna North Central has adopted 60 children in the Adonai Orphanage Home as his children.
The senator said though the children are orphans, they deserve a future like every other child, saying that, "We owe it to them; to support them and make their lives useful and beneficial to the society.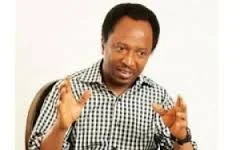 This is just as he promised to sponsor two of the orphans for further studies in China while taking over the full responsibilities of all the children in the orphanage home.
Sani disclosed this yesterday when he paid a courtesy call on the orphanage to present food items for New Year celebration according to Leadership newpaper.
[1084]