Abubakar Shekau says he is still in charge of Nigeria's militant Islamist group Boko Haram despite a statement by so-called Islamic State that he had been replaced.
Shekau denounced the IS declaration of Abu Musab al-Barnawi as the leader in an audio message released on Wednesday, BBC reported.
Shekau accused al-Barnawi of trying to stage a coup against him.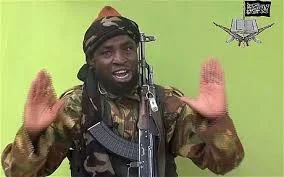 Boko Haram is fighting to overthrow Nigeria's government and establish an Islamic State in the north.
In the last 18 months it has lost most of the territory it had controlled after being pushed back by an offensive by the forces of Nigeria and its neighbours.
Recommended: ISIS Appoints Abu Musab Al-Barnawi As New Boko Haram Leader
[2898]