Nigeria's Minister for Communications, Adebayo Shittu says President Muhammadu Buhari deserves a second term in office.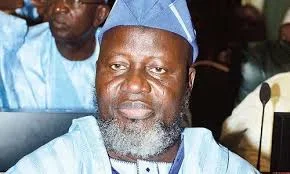 According to NIGERIAN TRIBUNE, Shittu said Buhari has fulfilled his campaign promises.
''His campaign was based on three focal points. The first one is that he committed himself to fighting insurgency and criminality in the North-East and the South-South respectively. Secondly, he committed himself to fighting corruption to a standstill. Thirdly, he committed himself to reviving the economy. He has made awesome achievements on all these points.''
On Buhari's fitness for re-election, Shittu said, ''We still have two years. But I want to assure you that by the grace of God, we would urge him to seek re-election because it is only once in a while that you get a father figure for a nation to move forward and attain greatness. He is unlike former President Goodluck Jonathan, who never, with due respect, symbolised anything for the country.
''Buhari's body language is enough to compel people to do things rightly. In the area of finances, electricity and others. A lot of people have had to sit up even before he speaks. So, we need the Buhari father figure for a length of time for the country to get its act right to attain greatness under his leadership.
PLACE YOUR ADVERT HERE
Connect with Politics News Readers!
[1367]