As Nigeria confront Honduras in the Rio Olympics bronze medal match today in Belo Horizonte, Coach Samson Siasia has said his team would not return to their country without the bronze medal.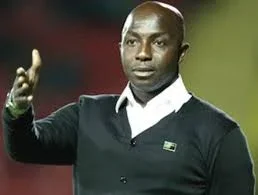 Siasia
"We still have something to play for," Siasia said. "We didn't deserve to win against Germany with the way we played, so we should just forget about it and look forward to the next one and at least we will try to have the bronze medal going back home.
"You're better off having a bronze medal than not having anything at all. That's the only way we can motivate them and it's going to be very, very tough. They wanted to go to Rio but you need to earn it to go there."
Honduras will present a different challenge than Germany from a tactical perspective, but make no mistake, Los Catrachos will be hungry to respond positively after a disappointing outing in Rio de Janeiro against Brazil.
"We need to play [against them] the same way we've been playing," Siasia said. "There were too many mistakes and against a German side like we came up against, if you don't utilise your chances, it becomes a problem and that's what actually happened. It was a learning experience. We're all learning every day."