✅ NEW - get your business listed and your information shared across social media.
Siddika Sanusi-Kurfi, daughter of the Emir of Kano, Muhammad Sanusi II, has written a short post in support of her embattled father.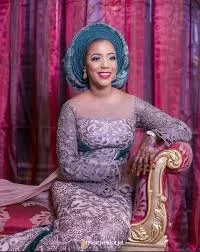 Siddika wrote, "You're in the midsts of a struggle right now but we know you will not give up no matter what. Keep fighting. Keep pressing forward we are with you,this is not your fight alone it is ours all.You have the power to emerge victorious,this is just the beginning.
''Haters are everywhere within the family and outside waiting for your downfall but Allah is above all and is with you so are we.Allah ya kare ka.We look up to you,you are our role model and we definitely want to be like you. #istandwithsls"