Information Minister Mr. Labaran Maku, yesterday took on some northern politicians, for inciting the North against the administration and person of President Goodluck Jonathan ahead of the 2015 general elections.
Maku, who came down hard on those he described as self-serving politicians, who spread hatred and threaten violence in pursuance of morbid personal political ambitions, spoke in his office during a courtesy call by a political awareness group, the Goodluck/Sambo National Organisation of Ulama Media Forum.
The Minister condemned what he called the provocative utterances he
observed that this class of politicians are furthering to enhance their campaign of calumny and blackmail against the President, by spreading lies to the people of the North through the media.
Click here to read more
Source: Vanguard Newspaper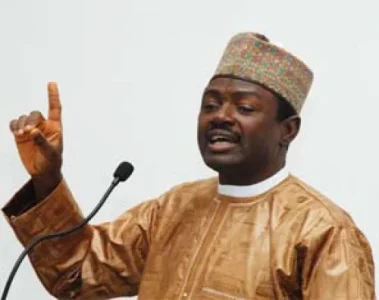 [1999]