✅ NEW - get your business listed and your information shared across social media.
Prof. Charles Soludo, former Governor of the Central Bank of Nigeria, has described the official exchange rate of N306 to the dollar as redundant.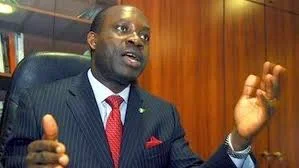 According to PUNCH, Soludo made the remark when delivering a keynote address at the eight annual Pan-Africa Investor Conference organised by Renaissance Capital.
He said, "The general price level has already adjusted because that's the primary price indicator in the market. The prices that people hear, i.e. the exchange rate that people talk about is the parallel market rate. Anybody who says it is irrelevant is not discussing Nigeria as an economy. The official one is like the time when you had the price control regime.
"Even those who had accessed forex at the official rate, when they are fixing their prices, they are fixing their prices in comparison with the imported ones, which are taking signals from the parallel market rate. So the general price level has adjusted there. The official exchange rate is redundant; it is just for rent and for arbitrary allocations."