✅ NEW - get your business listed and your information shared across social media.
Former Central Bank of Nigeria, CBN, Governor, Professor Charles Soludo said President Muhammadu Buhari has not come to terms with the economic realities of the day, as he has failed to combat economic challenges confronting the nation.
Prof. Soludo, at the Progressive Governors Forum's 4th Progressive Governance Lecture series with the theme "Building the Economy of States: Challenges of Developing Inclusively-Sustainable Growth" yesterday in Kaduna said the President's economic policies, since he took over last year, were still based on campaign promises.
According to him, the country was dealing with political, economic and social shocks.
He said: "Nigeria is facing unprecedented and tremendous political and economical challenges with global and local dynamics.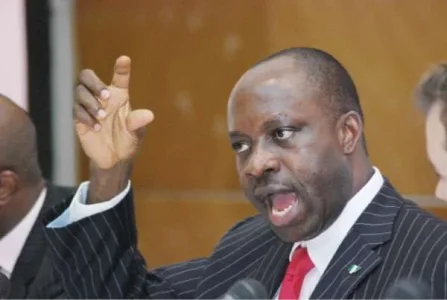 "Regardless of these challenges, opportunities and possibilities abound if we address some fundamental issues. The key to achieving this is to have a development plan that is anchored on realising inclusive and sustainable growth.
"I, therefore, recommend the restructuring of the economy from consumption-driven to production-based and consistency in micro-economic policies.
"Encouraging fiscal federalism in ways that allow states to have greater control of their resources, evolution of a master plan for mass export-oriented industrialisation that answers the economic questions and realities of today.
He called on "APC states to develop a peer review mechanism to track, measure and share knowledge, which will distinguish APC states from non-APC states."