✅ NEW - car park, swimming pool, 24 hours light/security and more.
The venue for Somalia's presidential election has been moved from the police academy to inside the Mogadishu airport because of concerns about security and possible corruption.
The move came after 18 of the 24 presidential candidates wrote to the election commission, expressing concern about a number of issues, including security and corruption, sources confirmed.
The 329 members of the upper and lower houses of parliament are set to vote for the president. A candidate must get two-thirds of the vote to win outright in the first round; observers think a first-round victory by any candidate is highly unlikely.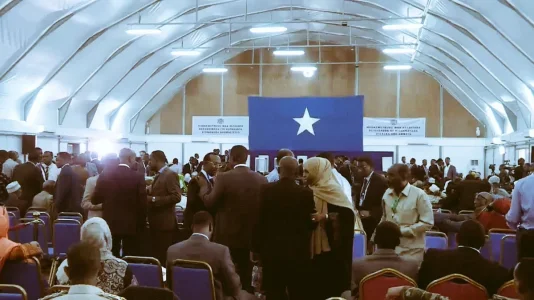 Roads in Mogadishu were closed, businesses asked to shut, and schools and universities gave students a two-day break.
In the run-up to the election, al-Shabab fighters have stepped up their attacks against government installations and hotels in the capital .
Bishar Abshir, Mogadishu police chief, told Al Jazeera that security forces were working to ensure that the election is concluded peacefully.