✅ NEW - car park, swimming pool, 24 hours light/security and more.
Somalia is to hold its presidential election on Wednesday after numerous delays, with ongoing security concerns and warnings of famine topping the agenda for the new administration.
President Hassan Sheikh Mohamud is seeking re-election against 22 other candidates.
The troubled Horn of Africa nation, which has not had an effective central government in three decades, had been promised a one-person, one-vote election in 2016.
However political infighting and insecurity, mainly due to Al-Qaeda linked Shabaab militants who control swathes of countryside and strike at will in Mogadishu, saw the plan ditched for a limited vote running months behind schedule.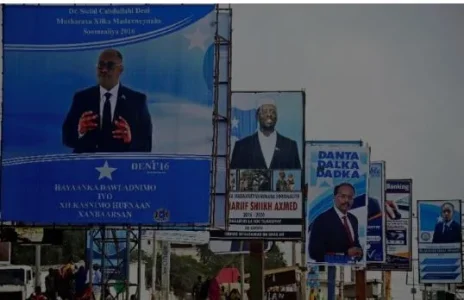 The presidential election had been due to take place in August, four years after the previous vote in which just 135 clan elders chose MPs who then voted for the country's leader.
Elections instead began in October with an electoral college system that excluded ordinary citizens and instead involved 14,025 delegates voting for candidates for both parliament and a new upper house.
The elections were marred by widespread allegations of vote-buying and intimidation.