Maple Wood with 3 drawers and 2 doors
Sonnie Badu has shared his inspirational story of how he went from being a cleaner in London to becoming one of the most popular gospel artistes ever.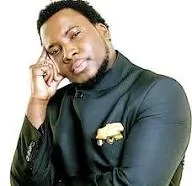 Sonnie Badu who shared his story after receiving an honorary doctorate degree wrote, ''I have worked as a cleaner in london before. I used to clean universities while my age mates were studying. I have also worked as a burger flipper in McDonald's. I have worked in Tescos, boots, dixon's, jones boot makers and being homeless before. I wore one suite to church, however it never stopped me from loving God because I understood times and seasons.
''At a point the mother of a young girl I wanted to marry in London told me never to step foot into their house simply because I had nothing to my name .. I think she provoked something in me. Today by the grace of God, I am a CEO of almost 10 companies, with an honorary Doctorate, a UN ambassador with an honorary key to the city of Brooklyn, an author of 15 books, 3 smashing albums under my record, happily married to a beautiful queen and God has blessed me with 2 kids .. so when I tell you don't give up, pls hear me .. you are next in line for Gods breakthrough.''