✅ NEW - get your business listed and your information shared across social media.
Electronics producers Sony has announced that it is working on developing a robot which will be able to connect emotionally with human beings.
In a Wednesday press conference, Sony President Kazuo Hirai said they want to make robots capable of winning people's affection.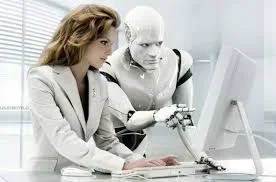 Sony wants to combine its prowess in audiovisual technologies and home entertainment with the latest advances in robotics and AI, to introduce a new business model that will give its users a whole new experience, Hirai said.
Hirai also said the launch date for Sony's new home robot - which will be directly in competition with Softbank's android robot "Pepper", launched in June 2015 - has not been decided yet.
This will mark Sony's return to the market of artificial intelligence (AI), robots for homes. In 1999 Sony had launched its robotic dog Aibo, which it stopped manufacturing in 2006.