✅ NEW - car park, swimming pool, 24 hours light/security and more.
The South African government has returned the $15billion arms money it reportedly seized from Nigeria.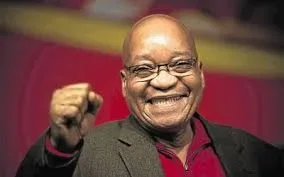 The government of South Africa has reportedly returned $15 million to the Nigerian government. The South African border authorities had on September 5, 2014 seized $9.3 million meant for the procurement of arms for the Nigerian military, from two Nigerians and an Israeli who arrived the country in a private jet.
Custom officers discovered the money stashed in three suitcases after the suitcases were put through airport scanners.
The money was concealed in two black plastic suitcases, filled with 90 blocks each containing US$100,000 in notes.
The NPA said it found with the suspects, an invoice for a helicopter and armaments meant for Nigeria.
While the furore created by the cash seizure was yet to settle, South African authorities again seized another $5.7 million transferred by Societe D'Equipments Internationale of Nigeria, to South African arms company, Cerberus Risk Solutions, for the procurement of arms.
Click here to read more
SOURCE: PREMIUM TIMES