✅ NEW - car park, swimming pool, 24 hours light/security and more.
South Africans have renewed xenophobic attacks on Nigerians in their country, Channels reports.
Some Nigerian real estate agents in Turffontein, South Africa, were attacked by local residents who allege that they were hijacking their houses.
However, the timely intervention of the police quelled the tension in the area.
Some of the locals also alleged that the hijacked homes were either turned to brothels or were used to harbour drug lords.
One of the agents explained that their businesses were legitimate and whatever benefits they received were only a result of their hard work.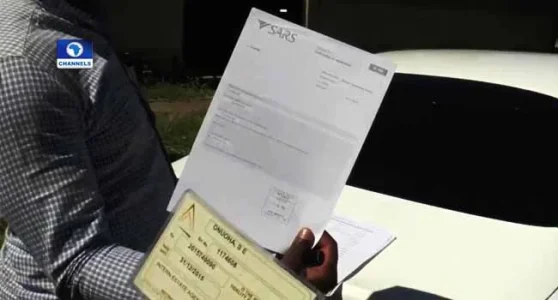 Some of the victims showing proof of their legitimacy (Credit: Channels)
"They say we are driving nice cars, wearing expensive clothes, getting married to their women – Its by God's grace, we work hard for it,"
This attack is coming few days after government of both countries commenced talks to stop xenophobic attacks on foreign nationals in South Africa.