South Africa's parliament is due to vote on an opposition-sponsored motion to impeach President Jacob Zuma.
The Democratic Alliance (DA) said he was no longer fit to govern after the country's highest court ruled last week that he had breached the constitution by failing to repay public money used to upgrade his private residence.
According to BBC, the governing African National Congress (ANC) is expected to defeat the motion as its denounced the impeachment proceedings as a publicity stunt.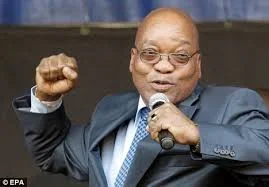 Zuma apologised in a national television address on Friday for the "frustration and confusion" caused by the affair, but made it clear that he had no intention of responding to calls to resign.
He however said he would pay back some of the money as ordered.
[871]