South Africa's President, Jacob Zuma, on Tuesday survived an impeachment vote in parliament launched after the constitutional court ruled he had ignored an order to repay state funds spent on his private home.
The big majority of the African National Congress in the 400-seat assembly ensured that Mr Zuma scaled through, with 233 lawmakers voting against the impeachment motion and 143 voting in favour.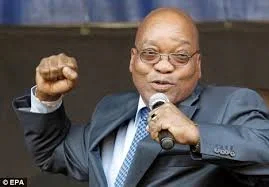 But the fall-out from the crisis has engendered political uncertainty which investors fear might yet hasten a credit ratings downgrade by ratings agencies.
[788]