A suicide bomber in Pakistan killed at least 50 people and wounded dozens more in an attack on mourners gathered at a hospital in Quetta, according to officials in the violence-plagued southwestern province of Baluchistan.
The bomber struck as more than 100 mourners, mostly lawyers and journalists, crowded into the emergency department to accompany the body of a prominent lawyer, who had been shot and killed in the city earlier in the day, Faridullah, a journalist who was among the wounded, told Reuters.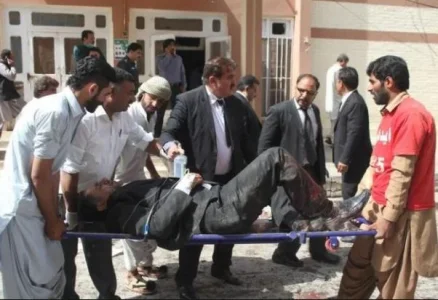 Sarfaraz Bugti, the provincial home minister, said at least 50 people were killed, and more than that number were wounded, as the casualty toll spiked from initial estimates.
"There are many wounded, so the death toll could rise," said Rehmat Saleh Baloch, the provincial health minister.